Study in Australia
Every year hundreds of thousands of students come to Australia. This is not accidental: Australian universities are highly ranked all over the world, the official language is English, the country has a favourable ecological situation and standard of living in general, and the average wage is one of the highest in the world. Tuition and accommodation costs in Australia are lower than in other English-speaking countries.
When applying for a student visa, GTE is the most important criterion.  Very often student visa is confused with permanent visas. In fact, a student visa is not a visa for immigration purposes, but it can serve as a basis for obtaining a working visa, skilled migration visa and other types of visas. The law regarding student visas is constantly changing, therefore, when planning your immigration path through a student visa, you must pay particular attention to the process of applying for a student visa.
We provide you with full support in obtaining a student visa, as well as strategic planning of your visa matters after graduation from the school.
Contact us in any convenient way to assess your chances of getting a student visa to Australia, we try to answer within a few hours!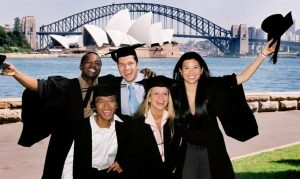 For future students of the Southern Cross University and THE HOTEL SCHOOL, we provide a Free visa support.